Dr. Barnes will be away doing injury prevention training February 20th, as well as March 1st and 2nd.
Please feel from to call and leave a message or send an email to set up appointment for when she returns. Emergency can contact Macedon First Chiropractic– (315) 986-4022
Heberle Chiropractic has been providing chiropractic services in the Canandaigua and Macedon areas for over 20 years.
What is Chiropractic Care?
Chiropractic care is the art and the science of locating and correcting spinal nerve interference. It's a natural method of health care that focuses on treating the causes of physical problems, rather than just treating the symptoms. Chiropractic is based on a simple but powerful premise. With a normally functioning spine and healthy nerve system, your body is better able to heal itself and to function at Optimal levels. That's because your spine is the lifeline of your nervous system. A properly functioning spine and nervous system enables you to experience 100% of your God given health potential!
Should you see a Chiropractor?
Do you suffer from chronic joint/muscle pain (e.g. back, neck, headaches, etc.) that doesn't seem to go away, even with medication?
Have you suffered an injury (e.g. sprained ankle, pulled muscle, pulled disc, etc.) from which you are still feeling the after-effects despite sufficient healing time, medication or other forms of therapy?
Do you actively play sports but often end up feeling worse for wear after a tough game or workout?
Are you 50 years of age or older and suffering from multiple muscle/joint problems?
Does your current job require you to spend long hours sitting or engaging in repetitive motions?
Are you looking for a drug-free, non-surgical method to reduce muscle/joint pain?
If you answer yes to at least one of these questions – then chiropractic is the right choice for you.
Call 585-394-3420 or email to schedule an appointment.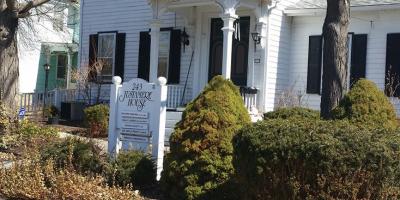 Canandaigua Office
243 Center St Suite 2
Canandaigua NY 14424
585-394-3420
Monday & Wednesday: 1pm-6pm
Tuesday & Thursday: 7:30am-10:30am
---
Macedon Office
(please call for appointment times)
1462 Wayneport Rd
Macedon, NY 14502
315-986-9424
---
Emergency and after hours
585-261-7603
585-394-3675 (Fax)